Call Our Stag Experts
01432 830880
Opening hours
- Today: 9:00 - 17:45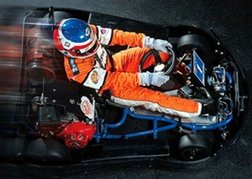 Nottingham | Wheel Party Night
£ 99pp
What's Included in this Nottingham stag do package:
1 Nights 3-4* Hotel City Centre
Breakfast
Indoor Karting
Oceana Guest List Club Entry
Stag Weekend Nottingham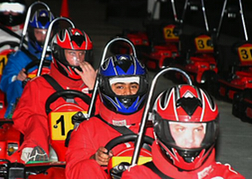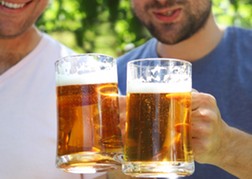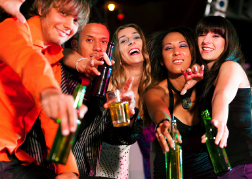 Saturday
Arrive
Indoor Karting Le Mans Race
If the words Le Mans 24 hour race capture a certain excitement within then you should get on a plane and get over there, alternatively get your mates together and come to Nottingham and have a Le Mans race of your own. On arrival at the track you will get a short but informative safety briefing and then get formula 1'd up with balaclavas, race suits, gloves and helmet. The track can take up to 12 drivers at once so expect to jostle for pole position as you race on Nottinghamshire's longest circuit, which has the added bonus of a flyover, you will not be disappointed. Winners will get medals presented on the winners podium. Losers can dissolve in their own self-pity, so don't be a loser. This is a perfect stag do activity.
Check In
3-4 Star Hotel City Centre
We use well known hotel chains which are ideally situated in Nottingham city centre. The majority of these stag do friendly Nottingham hotels offer cool pools, saunas, whirlpools and full fitness centres, trendy restaurants and coffee lounges. Elegant rooms are en-suite and usually offer a hospitality tray, cable/satellite TV, mini bar and 24 hour room service.
Oceana Guest List Club Entry
Who needs to jump on a plane to have a good time? The world literally is your oyster with your prepaid entry into an Oceana nightclub where just one bar simply won't do and the venues are split into up to nine destination themed bar styles that you can flow between all night. Want to mix up a sexy Parisian Boudoir with a chill out an Aspen ski lodge or a retro New York disco? Feeling indecisive? Just throw yourself around the main bar and dance floor and see where your mood takes you later.
Sunday
Breakfast and Check Out
Bye bye stag weekend, hello life.
Nottingham stag do package ideas by DesignaVenture