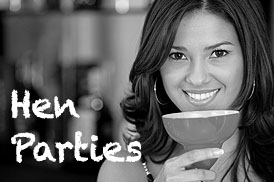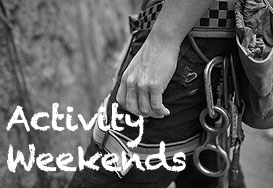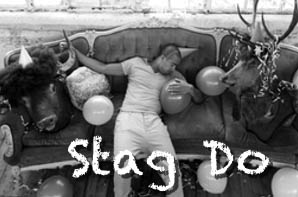 ✆ 01432 830880
Activity Breaks, Stag Do and Hen Parties
A Message for The Best Man And Chief Bridesmaid


Firstly, congratulations for being chosen as the all-important best man or chief bridesmaid.

If you're the best man, your duties will include getting the groom to the venue on time, battling through the minefield of creating a funny speech without causing too much offence, and of course, the epic task of arranging a stag do that the groom will never forget.

Equally, a chief bridesmaid rides the emotional wedding rollercoaster with the bride-to-be and a hen party should be top of the agenda.

Whilst it may seem like a mighty challenge, DesignaVenture is on-hand to help with every step. If you've got your eye on something specific or need inspiration, we've got the know-how to send you on an epic adventure; one that you'll be talking about long after the nuptials are celebrated.

Why Choose DesignaVenture?


Organising and running events is what we do and our experience makes us stag do and hen party leaders.

Not in a stag do or hen group? We offer a wide selection of activity breaks, so if you're after an adventure with a difference, our group deals and activity packages are sure to tempt you.

We're BIG on choice, and our destination list proves it. Find out more about the place and the packages, activities and accommodation available.

Every location offers fantastic stag do and hen party ideas and packages to suit your imagination and your wallet.

Activities


If you've got your sights set on becoming a Highland games hero, paintball pro, quad biking king or the boss at rage buggies, we have a wide range of unique experiences on offer, guaranteed to make anyone envy your weekend.

Whether you're in pursuit of something adrenaline-fuelled, or a relaxing retreat to feel perfectly pampered, our range of daytime and evening activities will give the groom and bride-to-be a send-off to remember.

What Our Clients Say


Don't just take our word for it; our customers have plenty to shout about when it comes to their experience:

"Just thought I'd drop you an email thanking you for organising the Bristol hotshots stag do. We all had a brilliant time without any problems."

Lee Hester - Bristol:Hot Shots

"Any better and we couldn't have handled it!"

Andy Pollard - Bristol: Having A Ball

"Great time for all! 10 guys, great hotel, fantastic activities and lots of drink. What more could you ask for. Great stag weekend."

Mark Vento - Chester: Buggies and Barrels

Booking


Booking your stag or hen do is simple.

We can fit in around your plans and offer help with your booking - even if you're the more spontaneous type booking last minute.

Once you've had a good look at the packages and made that important decision, you can book online or call us on 01432 830880.

All we need is a £60 deposit to secure your booking and a rough idea of numbers, that's it. Then it's time to sit back and relax, safe in the knowledge that you've secured an event with a difference.

A Weekend To Remember


Our range of stag weekends, hen parties and activity breaks have given our customers plenty to go home smiling about.

When it comes to Monday morning, you won't be wishing you had made more of your weekend, you'll not want it to end!

Contact us to find out more and speak to one of the team today.

Latest News

Best Time To Book Your 2016 Flights
Nov 25 2015
There's a saying, 'there's no better time than the present', and this is so apparent when it comes to booking your flights for your 2016 Stag Do or Hen Party. The earlier you book your flights the cheaper they will be and here's why: Ryanair have just released 100,000 seats for £5 per person each [...]
Groom Ditches Bride On Wedding Day For Paintball
Nov 05 2015
This is a story of a couple who wed in secret with 15 of their friends and family in Hereford Town Hall before splitting for a couple of hours whilst the groom attended his stag do! As the wedding was last minute and Miles (the groom) didn't have time to arrange the stag, it was [...]
Tattoo Stag Do Issue
Nov 04 2015
You know what they say; whatever you do, do not come back from a stag do with a tattoo or a STD, this man clearly didn't listen! This poor fella, in his fifties returned from a stag do in Blackpool with a pair of Ray Ban sunglasses however these were no ordinary sunglasses, they were [...]
Hen Party Invites 18,000 People
Oct 28 2015
A lady arranging a hen party in Newcastle, makes the grave error on a Facebook events page and invites 18,000 people and get this; 12,400 people say they can attend! Reported on Joe.ie, the women in question (Ami Robertson) according to this article, only wanted to invite 20 – 30 girls but made the rookie [...]
Book For 2016, Pay 2015 Prices
Oct 21 2015
There are a few rumblings around the UK and beyond that 2016 hotel prices will be going up in a lot of popular stag and hen destinations,  after a bumper year for stag and hen parties in 2015 most hotels will capitalise on this and hike their prices up. Although at DesignaVenture we will try [...]
What We Do

What real customers think of us:
Aug 2015
Aaron Coombes ~ Reading: Ascot Racing Weekend