Call Our Stag Experts
01432 830880
Opening hours
- Today: 9am - 1pm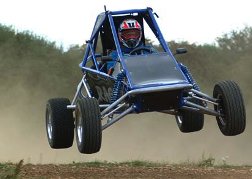 Bristol | A Wheel Party
£ 135pp
What's Included in this Bristol stag do package:
1 Night 4* Hotel City Centre
Breakfast
Designa Combo
Pryzm Guest List Club Entry

OR

Syndicate Guest List Club Entry
Stag Night Bristol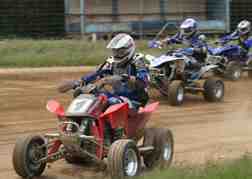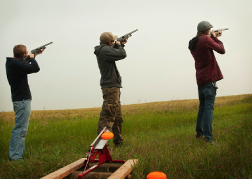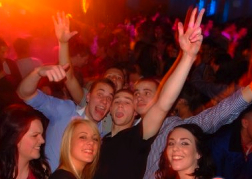 Saturday
Arrive
Designa Combo
Choose 2 daytime stag activities from the following list:-

Rebel/Rage Buggies
The mutts nuts of race karts! Get caked in mud as you rip along a challenging off road dirt track in these low to the ground rough terrain kart. Fly around hairpin bends and speed through chicanes.
Quad Biking
Rev, ride, skid and slide four wheeled bikes over a challenging lumpy, bumpy and humpy extreme 750m custom-built racecourse.
Clay Pigeon Shooting
See who has the eye of the tiger and who has the eye of a spud when you have a go at clay pigeon shooting. Includes 14 clays each
Supakats
These 6 wheel amphibious vehicles are capable of driving virtually anywhere, which is probably a good thing with you at the helm!
Blindfold Driving
Ideal for back seat drivers! Your skill will be tested as you take it in turns driving blindfolded around what appears to be an oh so simple course, navigated by your friends who can not use the instructions left or right. Frustrating but hilarious stag do fun!
Archery
Try out a range of bows and arrows on a variety of targets. With instruction and state-of-the-art bows we give first timers a real chance of hitting the apple above the stags head - only joking!
Axe Throwing
Axe throwing have we gone mad? No this is definitely a unique experience for that competitive stag do looking for something a little different. Hurling a Tomahawk through the air and hopefully sticking it into a variety of targets, what could be more satisfying?
Clay Archery
Using lightweight training bows with instruction and state-of-the-art bows we offer you the challenge hitting flying targets the size of dinner plates, fired from a clay trap! Not easy but very addictive.
Crossbow
Crossbows are an immense amount of fun and will give your stag do a competition to end all competitions. There is no noisy explosion like with other shooting experiences, just the terrifying and deadly swoosh sound from a bolt splitting the air.
Paintball Inc 100 Rounds
Don your camouflage overalls; collect your gun and goggles, its time to paintball! This is action and adrenaline from every direction. Paintballs whistle through the air around you at about 300 feet per second in the battle zone with you ducking and diving to miss getting shot. Mad!
.22 Assault Rifle Shooting
Now guys, we don't want to hear 'But, I just touched it and it went off in my hand' or 'Oh, I thought I had to keep both eyes open'!
Check In
4 Star Hotel City Centre
We use well known hotel chains which are ideally situated in Bristol city centre. The majority of these stag do friendly Bristol hotels offer cool pools, saunas, whirlpools and full fitness centres, trendy restaurants and coffee lounges. Elegant rooms are en-suite and usually offer hospitality tray, cable/satellite TV, mini bar and 24 hour room service.
Pryzm Guest List Club Entry
The world literally is your oyster with your prepaid entry into Pryzm nightclub where just one bar simply won't do. Pryzm club is split into several cutting edge bar styles embracing spectacular décor and lighting in chic surroundings that you can flow between all night. The perfect place to party in style with the city's finest DJ's playing the very best commercial dance and classic house anthems plus tongue in cheek pop and cheese anthems. Feeling indecisive? Just throw yourself around the main bar and dance floor and see where your mood takes you later.
OR
Syndicate Guest List Club Entry
No need to spend hours wandering aimlessly in search of that elusive nightclub that all your group can get into, because we have got you and your stag party VIP guest list at one of Bristol's most popular clubs. Syndicate is smack in the middle of the city and boasts a jumbo dance floor, pumping sound system playing all your favourite mainstream vibes, amazing lights, lasers and video wall. Prepare to party people.
Sunday
Breakfast and Check Out
Check out and travel back to reality
Bristol stag do package ideas by DesignaVenture