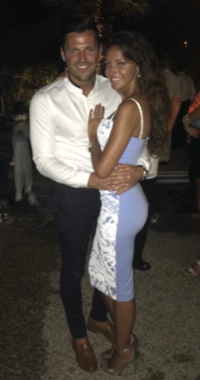 According to the Belfast Telegraph, the former Coronation Street star is planning two hen parties but there's no rush as she is not getting married to Mark Wright until next year.
The big hen party will be abroad however she doesn't mention where, and then she is planning on going on a spa weekend.
So as she describes it "a really mad one and then a simple, nice girlie one"
I know quite a few hen parties (as you can imagine) and this is pretty much the norm. Where there's a raucous weekend for mainly best friends and friends of friends and then a more sedate chilled affair for the mothers, aunties and bridesmaids.
However I am not tarring all hen parties with one brush, some brides will have loads of celebrations and others will just have just the one.
The full article and a link to where you can listen to the full interview