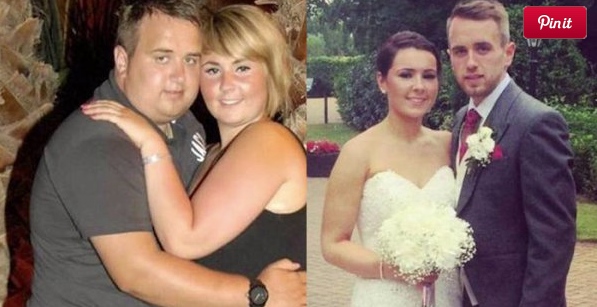 The above picture says it all, what an incredible transformation.
People are going to say "what a journey", I wouldn't, these guys have been on more than a journey they changed their life, swapped fatty foods for fresh veg and fruit which may not sound like an exciting engagement but I expect it brought them closer together, literally.
To achieve such a goal together is a testament to their marriage – wow we're soppy this morning!
We just think this is such an incredible story and it must be shared, and that is  what we have done, for more details on their incredible vow of looking for for the wedding snaps go here.