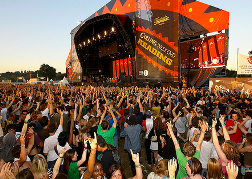 Probably most famous for being host to Reading Festival, one of the biggest music festivals in England and as a student city it screams of a great night on the tiles, making it a great stag destination.

Although Reading may not be the first place that springs to mind for a stag do weekend, once you've been you'll know it really does rock! For location it's so handy to London, the hotels are top notch, the activities are fantastic and the variety of nightlife is excellent. We know you'll love it.

For a cultural break, the city boasts of its museums and galleries peppered throughout.