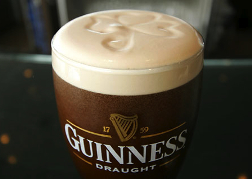 Dublin, the cosmopolitan capital of Ireland and THE top Hen destination for any budget. Bursting at the seams with culture and entertainment, not to mention this cities wild nightlife, it will leave you and your party wanting more.

If it's a hen party on the more relaxed side of things, then look no further as Dublin has plenty to offer. Take a walk along the golden sands and revisit your youth with an ice cream. Or get pampered and recover from copious amounts of alcohol with a deep tissue massage at one of Dublin's first class spas. A great way to relax.

For a more cultural range of activities, this historic city is home to lots of famous landmarks and monuments, with some that date back as far as the thirteenth century, with Dublin Castle, a slice of the city's heritage, to the Spire of Dublin, one of the newest monuments. Or stroll through a choice of stunning parks peppered across the city, one of which is home to a herd of Fallow Deer who have lived there since the seventeenth century. And of course lets not forget the infamous black stuff – take a tour of the Guinness store house and enjoy a few bevvies too.