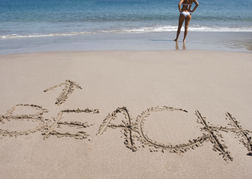 Valencia, the third largest city in Spain and a popular destination for any stag do. Amid rugged mountains and glorious orange groves, the city boasts impressive futuristic architecture, neon-lit fountains, a colourful old town and bustling beach.

Culturally this coastal city has plenty on offer, with Valencia port a must see attraction. Being the biggest port on the Mediterranean western coast, the ships are an interesting sight for those sun-loving stags that wish for a quieter getaway. As well as the various galleries and museums scattered across the city, offering tourists a chance to explore this city's varied heritage, and the picturesque buildings and 10 miles of golden sandy beaches that make this stunning city a top stag destination.

Another popular attraction is La Tomantina, the annual tomato fight, which draws crowds from across the globe to partake in this crazy festival. With the alcohol flowing and music pumping, it certainly creates a unique experience for any stag party.