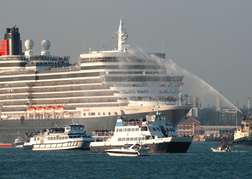 Fancy somewhere different to the usual locations? If so Southampton could be your stag do oasis.

Southampton is the largest city in the county of Hampshire. At just a ferry ride away from Europe and an hour from London, its no wonder this waterside city is a popular stag destination. Being the hub of UK yachting and sailing and with both historical and modern aspects across the centre, it has something for everyone, even your Dad!

Culturally the city has many links to its historical past times, with the longest surviving stretch of medieval walls in England right in the city centre, as well as hints of Southampton's maritime heritage, with the sailing of the Titanic. There are, of course, the usual suspects with galleries and museums to wander around, or take a stroll through the numerous parks and take in the views, leaving you refreshed for an evening of drinks.