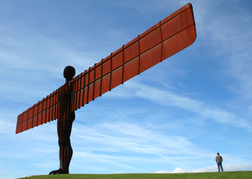 Amazing northern spirit, party hard attitude and scantily dressed Geordie lasses all combined make Newcastle where it's at, loads of fantastic day time activities and rich nightlife for that big night out. Quayside and Jesmond areas are full to the brim with true Geordie pubs; swish bars and cutting edge clubs. From the ultimate in cheese, to stylish and sophisticated, Geordies certainly know how to party.

Situated on the river Tyne, the diverse town of Newcastle is host to plenty of entertainment for all to enjoy. It boasts of 3 shopping centres and stunning architecture and with plenty of festivals situated in the city across the year, it is definitely a top destination for any stag weekend!

The city is home to beautiful heritage with 3 large cathedrals situated across the city and historical buildings such as Castle Keep built by Henry II. Also culturally, Newcastle is home to plenty of museums and galleries peppered across the city.