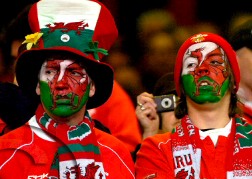 Cardiff, the Welsh Capital, most definitely lives up to its name of being one of the top places in Britain for both its culture and entertainment. With the likes of the Manic Street Preachers to The Automatic emerging from this thriving city, there is no excuse not to make this your number one stag destination.

Built around the castle in its centre, it is steeped with tradition. Not to mention the sporting aspect of the city, with the millennium stadium being one of the prime attractions to visit, particularly for all you rugby fans.

Also there is Cardiff Bay, which is in the heart of the city, pulsing with life, from the views, to the attractions such as the Red Dragon Centre, to the hip bars and excellent restaurants. The Bay, most definitely, is full to the brim with both culture and entertainment.

Yes this thriving city offers it all, it's no wonder Cardiff is one of the top destinations for stags!