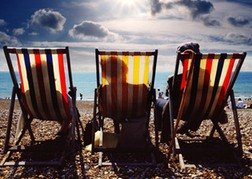 What can you expect whilst on a stag do in Bournemouth?

Bournemouth is a vibrant cosmopolitan town that has it all; seven miles of golden sands and sparkling sea, a vast variety of awesome activities, buzzing restaurants and wicked nightlife, no wonder it's thriving as one of the UK's most popular stag do destinations.

With the town being highly renowned for its stunning coastal stretch, it's not surprising Bournemouth's beaches are its main attraction. Whether you want to work on your tan and relax on the sand or have a swim in the clear waters of its sea, the beach is a great place to be.

Prepare yourself for an unforgettable Stag Do in Bournemouth with our Ultimate Bournemouth Stag Do Survival Guide today.