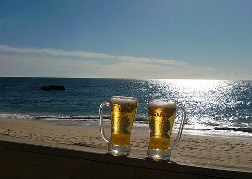 The Algarve, just under 3 hours flying time from the UK, is much more than one gigantic golf course, it's actually a European paradise that offers fab weather, adrenaline fuelled activities and pulsating nightlife.

Albufeira is the stag do and hen party weekend capital of the Algarve; it is the perfect destination for a cracking good stag do weekend.

Culturally, the city has plenty to offer, with stunning traditional architecture at every turn showing the town's heritage with museums and art galleries scattered across the city. So if a more relaxed Do is what your party seeks, the Algarve is a great choice.