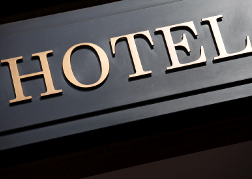 Quality is what counts at DesignaVenture and we know you'll be more than comfortable in our high standard 3 star hotels in great locations.

Action accessible, great modern designs, plenty of room and facilities, the 3 starrers are guaranteed to do any party group proud.

These hotels are often national chains that specialise in professional hospitality for group travellers, so your group party can pitch up in the secure knowledge that it's all laid on in a casual environment that offers specific levels of service.

NB: All prices are based on room sharing.