If you can go to a nightclub any day of the week and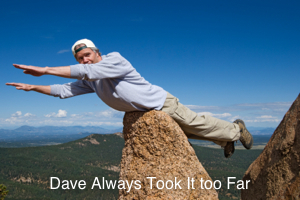 you are bored of the same old stag dos, then a stag do in North Wales is your perfect choice.
When you arrive into North Wales you are not confronted by traffic jams, on the contrary, you will have open roads, amazing scenery, and the sense of freedom from your hectic stressful life.
Our popular stag friendly pub accommodation with big breakfasts, hearty meals and a late night bar cannot be beaten however, if you prefer a little luxury we also have hotels with leisure facilities and a great service.
North Wales has adventure in it's blood, with outdoor activities such as Canyoning and White Water Rafting to popular Stag Do activities such as Quad Biking and racing Rage Buggies.
The canyoning is awesome and is one of the best sites in the UK, it's a lot quieter than it's South Wales counterpart and there some pretty amazing jumps.
If you prefer to shoot a gun, then shooting Clays out of the sky is also a very popular activity for stag dos. You get more bullets for your buck in North Wales so not only is North Wales a great place for a Stag Do, it's also very cost effective.
At night after your mammoth adventure day you have 3 choices, stay in the pub and catch up with all your mates, go to a border town such as Welshpool or Oswestry for a pub crawl or head for the bright lights of Chester.
So head to North Wales for Adventure, Unique Stag Do Ideas and to just get away from it all.