The news and rumour mill of Marvin Hume's (from the boy band JLS) stag do is starting to create loads of interest and headlines from the press and fans.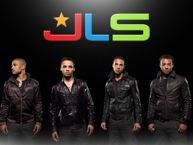 The Daily Star recently covered a story of his fellow band mates wanting to kidnap him and jet him off to a secret location blindfolded!
According to the star, Aston apprently told a reporter that Marvin will only know the dates, and everything else will be kept a secret in a military style operation.
There was also promise the stag do will be a Hangover 3!
Wow, if you have seen hangover 1 & 2, if this JLS stag do is going to be a sequel you better lock up all animals and close all local zoos!!
The press love a stag do, last year they went nuts for Prince William's stag party, so I expect more of the same for Marvin, good luck mate.