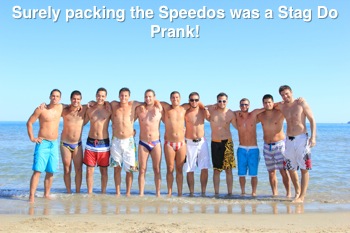 What can I expect from a Bournemouth stag do?
Well if there is one destination in the UK fit for a Stag Do, Bournemouth is the chosen one.
The unique climate (warmest micro climates in the UK), fantastic nightlife and full on daytime activities, you can see why Bournemouth is so popular for a Stag Weekend.
Then you have the beach, 7 miles of glorious sand, clean waters and a great atmosphere to boot.
In the summer months the beach is full with people enjoying the weather, Frisbee, football or swimming in the sea you can't beat it.
As mentioned previously Bournemouth is home to some of the finest Stag Do activities known to man. Activities include water, motors, guns and balls – from Rage Buggies to Coasteering, Quad Biking to Shooting Assault Rifles and from Racing Karts to stalking in Paintball.
Then you have the epic nightlife. A whole street or two of pubs, bars and clubs. Your night outs can be as lively as you like, head to Poole or Boscombe for a more quieter night out or stay in Bournemouth for a night out that will put hairs on your chest.
So for some excellent Bournemouth packages activities and ideas, head over to our Bournemouth Stag Do section of our website for ideas, activities and inspiration.