Stag Do approaching fast and you haven't booked anything? Help is on hand!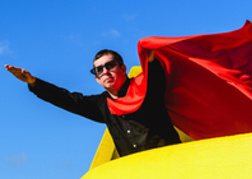 Need to be on your stag do like yesterday? Just call us or fill in the form below and our panic specialists will contact you. Now chill you are almost there, here are some steps to guide you through it!
Step 1
DON'T PANIC, STRESS OR HIDE!!!
Step 2
Call us 01432 830880 – Our stag specialist thrive on a challenge and are amazing at pulling something inspirational out of the bag that your mates will think you've spent months planning. Can't call? Go to step 3.
Step 3
Fill out – the facts form below and we will get back in touch with you in a flash with some great last minute stag do ideas.
Step 4
Focus
Click here
for a quick de-stress