Call Our Stag Experts
01432 830880
Opening hours
- Today: 9am - 5.45pm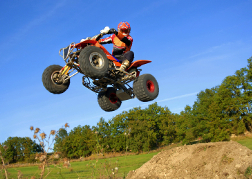 Newquay | Adrenaline Junkie
From £ 225pp
What's Included in this Newquay stag do package:
2 Nights Standard Hotel Resort Centre
Breakfast
Coasteering
Quad Biking
Grill Party Meal
Lap Dancing Club Entry
Chy Guest List Club Entry
Sailors Guest List Club Entry
Stag Weekend Newquay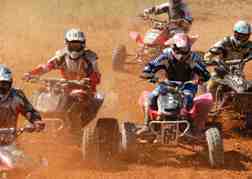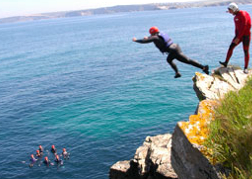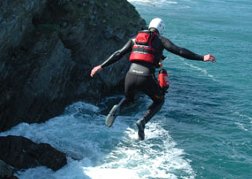 Friday
Arrive and Check In
Standard Hotel Resort Centre
Simple but importantly clean, our economy venues are ideal for a stag party group base to drop and go. They are situated right in the centre of Newquay, perfectly located for exploring, pub crawling and dance flooring.
Lap Dancing Club Entry
The act of watching beautiful women dance seductively is as old as time itself! So relax, enjoy a few drinks and the superb entertainment of the extremely talented topless or all-out nude ladies ~ they simply make the world a nicer place.
Note: Newquay lap dancing club is open March to September
Chy Bar Guest List Club Entry
No need to spend hours wandering aimlessly in search of that elusive nightclub that all your group can get into, because we have got you and your stag party VIP guest list at one of Newquay's most popular clubs. Chy is smack in the middle of the resort and boasts a cracking dance floor, pumping sound system playing all your favourite mainstream vibes, amazing lights, lasers and video wall. Prepare to party people.
Saturday
Breakfast
Coasteering
Extreme rock-pooling for adults. Coasteerers trace the coastline by climbing and traversing rocks, scrambling over scree, jumping off cliffs into deep pools and swimming through the sea. Safety gear, wetsuits, helmets and life jackets are all provided for this great stag do activity.
Quad Biking
We have booked your stag do into one of the UKs largest outdoor tracks, once you are kitted up in full safety gear including elbow and knee pads, body armour, helmet, gloves and safety goggles, you will be given expert tuition on the learners circuit to get used to the bikes before you get to rev, ride, skid and slide on 2 challenging super long race circuits with loads of chicanes a couple of jumps and a few straights – this quad bike session is one of the best in the UK and a perfect stag do activity.
Grill Party Meal
When only a scampi, char-grilled burger, a breast of chicken topped with bbq sauce or steak and ale pie all served with chunky chips will satisfy your stag do, a traditional meal is what you need. We have selected this central restaurant for its medieval charm, no nonsense menu and party atmosphere. Relax in the informality that loves to see a stag do having a good time. Just pace yourself for the night ahead.
What's included:
Sailors Guest List Club Entry
Forget queuing and worrying about getting in, we've sorted all that out for your stag do. The Sailors DJ's will provide you with anything that inspires a boogie on the glittering dance floor. Spinning a genius mix of 'hands in the air' disco anthems, dirty, groove inspired funk, a generous helping of smooth Motown soul plus retro inspired party sounds of today. Sailor's nightclub is a musical frenzy of passion and pleasure each and every weekend!
Sunday
Breakfast and Check Out
Check out of your stag weekend and check back in to reality.
Newquay stag do package ideas by DesignaVenture