Call Our Stag Experts
01432 830880
Opening hours
- Today: 9:00 - 17:45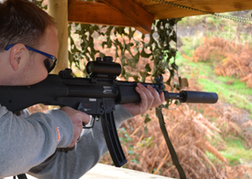 Bristol | Hot Shots
£ 160pp
What's Included in this Bristol stag do package:
1 Night 3-4* Hotel City Centre
Breakfast
Assault Rifle Shooting
Axe Throwing
Archery
Clay Archery
Crossbows
Comedy Club Night, Food & After Show Party
Stag Weekend Bristol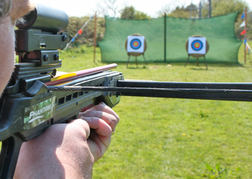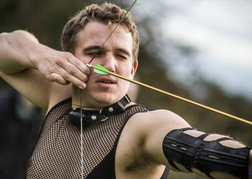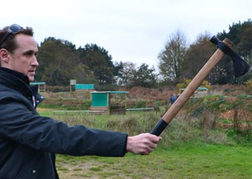 Saturday
Arrive
Target Combo
.22 Assault Rifle Shooting
Now guys, we don't want to hear 'But, I just touched it and it went off in my hand' or 'Oh, I thought I had to keep both eyes open'! Includes 40 shots
Crossbow
Crossbows are an immense amount of fun and will give your stag do a competition to end all competitions. There is no noisy explosion like with other shooting experiences, just the terrifying and deadly swoosh sound from a bolt splitting the air.
Axe Throwing
Axe throwing? Have we gone mad? No this is definitely a unique experience for that stag do looking for something a little bit more masculine. Hurling a Tomahawk through the air and hopefully sticking it into a variety of targets, what could be more satisfying?
Exploding Archery
Try out a range of bows and arrows on a variety of exploding targets. With instruction and state-of-the-art bows we give first timers a real chance of hitting the apple above the stag's head - only joking!
Clay Archery Finale
Using lightweight training bows, with expert instruction we offer you the challenge of hitting flying targets the size of dinner plates, fired from a clay trap! Not easy but very addictive.
Check In
3-4 Star Hotel City Centre
We use well known hotel chains which are ideally situated in Bristol city centre. The majority of these stag do friendly Bristol hotels offer trendy restaurants, coffee lounges and maybe cool pools, saunas, whirlpools and full fitness centres. Elegant rooms are en-suite and usually offer hospitality tray, cable/satellite TV, mini bar and 24 hour room service.
Comedy Club, Food & Late Club
Get your stag do's laughing gear around a lot more than just the cracking comedians at this raucous venue that caters for a night of mirth and merriment in all its forms. Spend the first couple of hours watching the comedy acts on stage and pace yourself between drinks with a satisfying 2 course party meal stave off those hunger pangs. Then burn it all off as you turn up the volume at the lively after-show party-in-the-bar. This is the perfect combo of funnies, food and frolics in one location
What's included:
Entry
2 Course Party Meal
After show party
Sunday
Breakfast and Check Out
Check out and travel back to reality
Bristol stag do package ideas by DesignaVenture