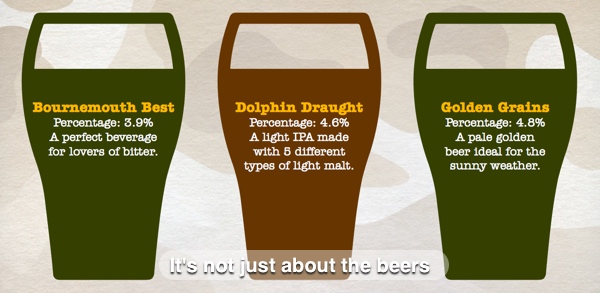 We at DesignaVenture towers have been working our bottoms off creating a killer guide for stag parties wanting to celebrate their Stag Do  in the amazing seaside (now in the Premier League) town of Bournemouth.
We pulled up our sleeves, dug deep, went and knocked on some doors and created this invincible stag do guide.
We have tackled issues that stags face when they go to Bournemouth for the first time, such as; what to do, where to go, what to wear, which local beers are the best, is there a casino, are there lap dancing clubs, where can we eat, how can I get there, I could go on but I won't, there is simply just too much to cover.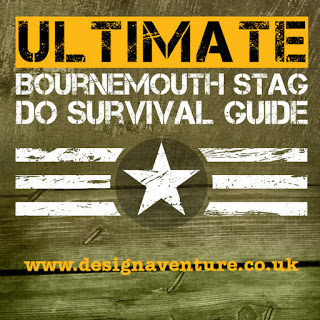 There is a lot of detail on the Bournemouth nightlife, giving you details on current cocktail bars, lively clubs, great eateries; whatever floats your boat we reckon we've covered it.
But hey, what can we do in the day?
Alright Eddie, keep your Bermuda shorts on, no I mean that, keep your Bermuda shorts on, this is Bournemouth not Brighton! In the day you have nearly every activity under the sun and much more (if that is all possible), from playing out on the beach, in the sea, Quading in the New Forest, shooting guns at some crazy activity site to Coasteering the Jurassic coast which include caves and breathtaking cliffs.
We also include a shopping list, what to pack and if you don't mind us patronising you more where Bournemouth is and how to get there, well you'll need to know.
We even cover festivals. Talking of festivals there's the air festival this weekend (20th to the 23rd August 2015) featuring on Friday and Saturday an airshow by the Red Arrows.
So if you are on your way to Bournemouth or you are considering having a Stag Do there, click on our Epic Survival Guide and become more knowledgable than a Bournemouth tour guide.
If you just want to book a bournemouth stag do package and want me shut up you can check them out here.