Rio Ferdinand along with his brother Anton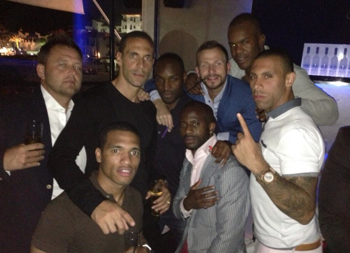 and fellow football star Jody Morris have all been on a stag do to Marbella, celebrating their mates last days of the single life.
With posts all over twitter, from the famous footballers plus @boysiewise11, you can catch up on all their antics and pictures.
Apparently Rio has been pretty hardcore staying up all hours on this stag do which is incredible after a gruelling season he has just had, which saw his team celebrating as champions of the Premier League.
Stag dos in Marbella are becoming extremely popular these days, especially with celebrities including that infamous quote championed by the TOWIE* boys, no carbs before Marbs.
*TOWIE = The Only Way Is Essex