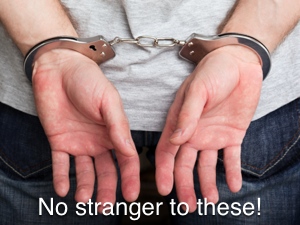 We don't usually write about the negative side of our industry but we couldn't resist the irony of this news article.
In November, seven Metropolitan Police officers were arrested in Lithuania whilst on a stag do for brawling. They were seen being put into police cars handcuffed with bloody noses and stumbling around according to this article on the Mirror's website.
This is outrageous, especially when 99% of our British stag dos happen with out incident, oh the IRONY.
Back to the story, the police stag do ended paying a 5,000 Lithuanian Lita bail, which is about £1,000 in our money and if the group are charged, they will have to return to Vilnius for trial.
A met office spokesman said that they are looking into the incident without the 7 stag do members being suspended, however if the group are charged this will be evaluated!