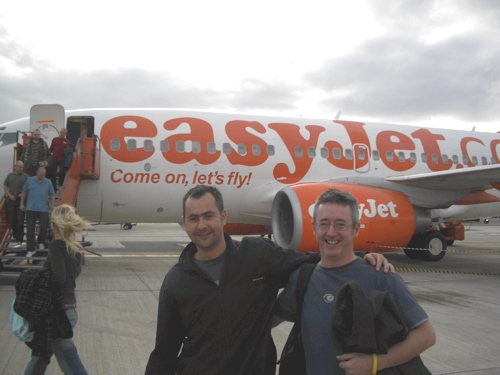 There's a saying, 'there's no better time than the present', and this is so apparent when it comes to booking your flights for your 2016 Stag Do or Hen Party. The earlier you book your flights the cheaper they will be and here's why:
Ryanair have just released 100,000 seats for £5 per person each way, that's an incredible saving.
Exactly 24 hours later, Easyjet have put on a similar sale with 250,000 seats for £29.99 each way, with Easyjet you must book to depart between the 14th December 2015 and the 30th June 2016. There is no book by date as once the seats have gone, they've gone.
I am pretty sure BA will have a similar sale soon as all these airlines are trying to get you to book before Christmas.
If you also want to get it booked as soon as possible, with big groups especially, give everyone a deadline to pay you, as it sometimes can drag on for months, and you'll be watching that flight increase in price through gritted teeth!
Don't forget DesignaVenture are ATOL bonded and we can book your flights for you and help you collect the money in, organise the hotels, airport transfers etc. we even have agents in each city just in case you need help whilst on your Stag Do.
For more information on how to book an abroad stag or hen weekend call us on 01432 830880, after all we are here to help.
Good luck.