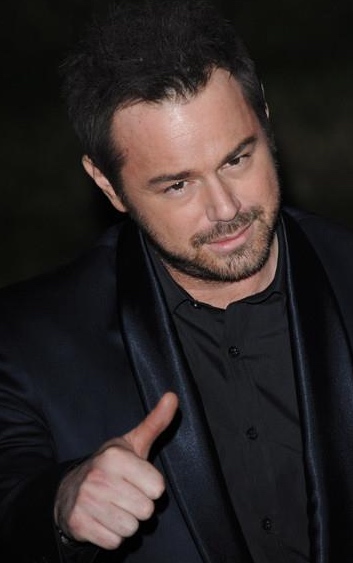 Danny Dyer the Katie Hopkins basher, the hard man from the East End is getting married to his childhood sweatheart next summer. According to an article in the Mirror, his best mate Kirk Norcross has spilled the beans on what he will arrange for Danny's Stag Do, which apparently will be a night in with a Scrabble tournament.
Why must I mentioned Katie Hopkins? If you didn't know, when Jo Mas proposed to Danny, Katie Hopkins tweeted "No woman should ever propose to a man. Certainly not one with a naff bum-fluff beard and dodgy squint." which is completely an unprovoked attack, thinking about it, maybe the Hopkins was using a cunning angle for publicity, to stay in the public eye, more cunning then a fox with binoculars!
Danny tweeted back "@KTHopkins No I agree…especially when you look like ya face should be on the side of a gothic building..have a nice day ya daft sexist ya" – hilarious!
Anyway back to the Stag Do, Kirk I think you have this Stag Weekend all wrong, what Danny needs is a country house hotel with a fantastic restaurant, a late well-stocked bar and a lounge area for board games. Daytime activities should be effortless such as  Clay Pigeon Shooting, Archery, Crossbows, Shooting Assault Rifles that sort of thing, something which involves shooting (well he is in Eastenders after all).
The evening should include a good meal, maybe some board games and then sitting up, all night, at the bar, putting the world to rights, the hotel also needs a sheltered smoking shed as apparently these boys smoke like tyres!
Kirk, if you any more advice just give us a call – 01432 830880.