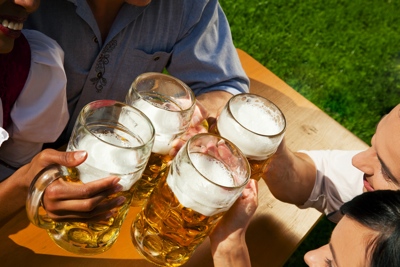 If you are on a Stag Do this weekend and are paying over £4 a pint then you have obviously picked the wrong destination.
According to The Guardian, Herefordshire is the cheapest place to buy a pint on average  £3.03 per pint, in contrast, if you are partying hard and celebrating your Stag Do in London then you will be paying atleast £3.79 per pint.
The UK average for a pint of beer is £3.31, all prices are courtesy of the good pub guide.
Herefordshire is not only a county full of cheap pubs, there are loads of fantastic stag activities, and the nightlife in Hereford is pretty good for a small city, I should know, I live here!
So for a cheap pint and bags of top notch stag activities book your Stag Do to Herefordshire.
For loads of brilliant Stag Do Ideas in Herefordshire, go here.