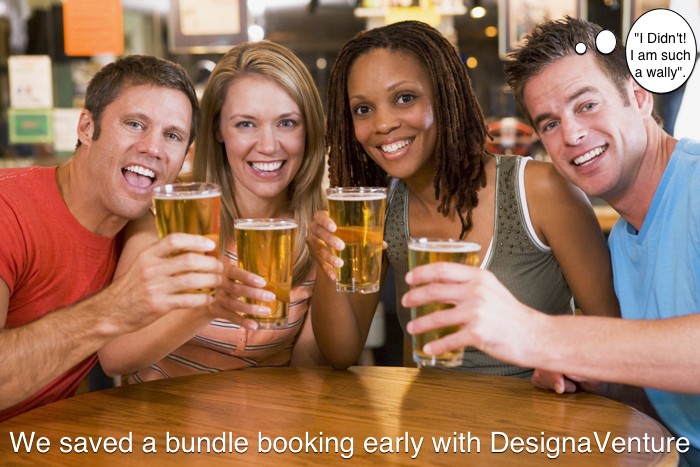 It's official 2014 is coming to an end, never to be seen again, except for one thing that is, DesignaVenture are currently taking bookings for stag weekends and hen parties for 2015 and they area being snapped up at 2014 prices.
That's right people, it's time to grab a bargain before it's too late.
There is a rumour that hotels in leading hen and stag destinations such as Bristol, Nottingham, Edinburgh, Newcastle and Bournemouth are steadily putting their prices up due to high demand for weekends, well I am here to put you straight, unfortunately it's true, which ultimately means your stag and hen dos are going to cost more next year, whether you book it through a stag company like DesignaVenture or go DIY.
So my friends, DesignaVenture has come up with this incredible offer, a once in a lifetime, never to be repeated offer (well not until November next year that is), book your 2015 Stag Do or hen party now for just £60 and everyone in the group will pay a 2014 price, saving a whole load of money.
Booking early also means you will get the best hotels, the activity slots you want and 9 times out of 10 more availability then you can shake a stick at, I don't know why you'll want to shake a stick at it, but there you go.
Good luck, and if you need help on deciding what to do, where to go, how to put your trousers on properly, call us now on 01432 830880, incredibly stag do ideas can be found here, and here for hen party ideas.