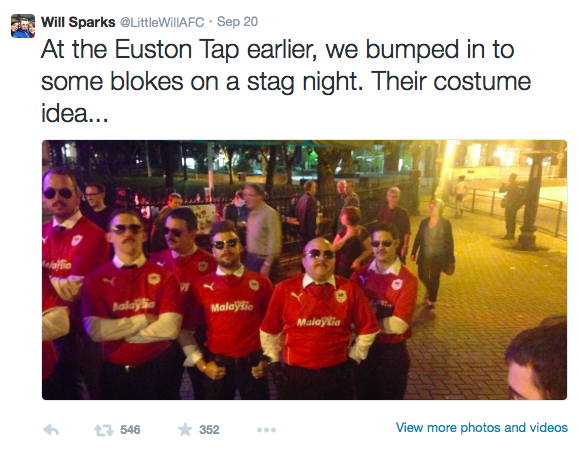 Parading around London on a Stag Do, was a group looking like no other, The Metro called it a great Stag Do Idea!
These guys all dressed up like the infamous Cardiff City owner Vincent Tan, was spotted by tweeter Will Sparks walking around London looking totally awesome! The look included the Cardiff City home football top tucked into jeans along with a moustache and sunglasses.
This is one of the best Stag Do fancy dress ideas we have seen in ages, we have a top 20 Stag Do fancy dress ideas blog, which can be found here.
These days fancy dress is now becoming compulsory with new ideas every weekend, trying to out do each other is part of the Stag Do policy.