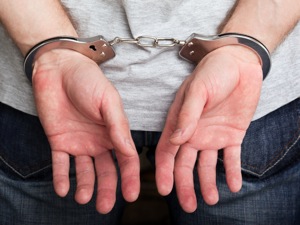 According to the Daily Mail, a week before his Stag do, Ollie McAninch was minding his own business sat in the passenger seat of his fiancé's car when 16 masked men intercepted the car with smoke grenades and bats and bundled the 33 year old stag into the back of a van.
This is a stag prank like no other, he was then driven a 100 miles and dumped in a mankini with a bike, a map and instructions stating he would have to cycle 10 miles to his stag do (which he thought was the following weekend).
His wife to be was in on it and the whole operation seems to have gone like clockwork. The only downside was Ollie the stag, developed shingles which he says was from the trauma from the kidnapping.
Remember; stag prank responsibly people!