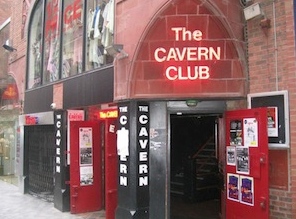 Melanie Hughes a hairdresser from Coventry thought she booked the perfect 1960's themed hen night in Liverpool, finishing off at the Cavern Club to watch the Cavern Club Beatles perform.
According to the Liverpool Echo website, this Beatles fan arrived at her accommodation only to find that apparently she wasn't booked in (not booked through DesignaVenture I hastily add).
So she spent the next 7 hours searching in vain for a hotel to stay in, as they were just about to abandon the hen party altogether and catch a train home from the famous Liverpool Lime Street station, an employee from the station heard her heartfelt story and managed to find them accommodation above a pub in St Helens.
Melanie and her hapless hens managed to make the second half of the Beatles tribute band at The Cavern Club with one of the hens telling a completely stranger about their ordeal.
This complete stranger was Bill Heckle, one of the Cavern Club directors who arranged free bubbly, t-shirts and pictures with the band!
I am sure if John Lennon was still around, he would of made a wicked song about this hen night!
Melanie and her husband Mike tied the not at a Beatles themed wedding on the 15th August, we at DesignaVenture would like to wish them all the best for the future.