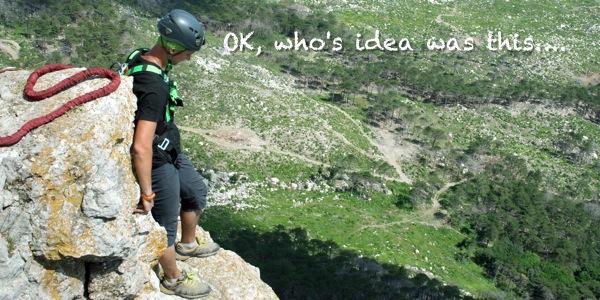 So the stag loves adventure and is addicted to adrenaline sports, so where do you start? What type of stag Do would interest him?
Well, luckily I have just put together a small list of stag Do ideas and activities to give an ideas on what's on offer.
Let's start with Newquay or Bournemouth and the fantastic activity of coasteering, throwing yourself off cliffs into a swollen sea may not be your cup of tea however it may make the stag more excited than a 5 year old in an all you can eat sweet shop.
It's not just about throwing yourself off cliffs, you get to traverse sheer rock faces and explore sea caves, and with all your kit included you just have to turn up in your shorts and trainers.
Similar to Coasteering you have canyoning or gorge scrambling / walking. Walk behind waterfalls, dive into deep pools and explore a rural gorge you would never usually get to see.
This activity is available in North or South Wales, the highlands of Scotland and around the lake district.
Again all your specialised equipment is included (wet suit, helmets etc.) so all you need is trainers you don't mind getting wet and something to wear under your wetsuit.
Abseil down 80ft of rock and put a smile on your stags face, or if you really want to punish your stag group take them bungee jumping off a bridge in Bratislava, Riga or Prague.
A bit of a curve ball, make your stag party make like hamsters and roll them down a hill inside a huge ball, this is better known as Zorbing and over the last few years has been extremely popular.
There are simply loads of activities and ideas for your Stag do available all over the stag section of our website.