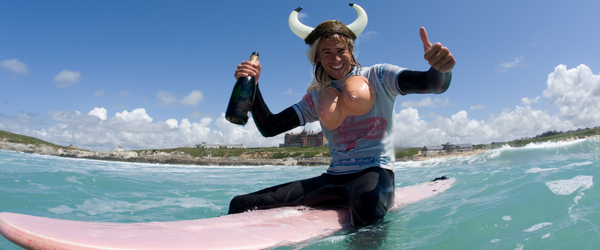 We have always barked on at how fantastic surfing is as an activity on a Stag do, now this amazing activity has the Royal approval!
There are pictures all over the Telegraph's website showing Prince William having the time of his life on a Stag do in Devon.
According to this article, a sunbather told a reporter that "you could see that he (the Prince) was loving every minute".
As previously reported, The Prince and 15 other members of the Stag do took a train from Paddington to Exeter for a boozy Stag weekend.
We have some great stag dos, which include surfing which can be found here.