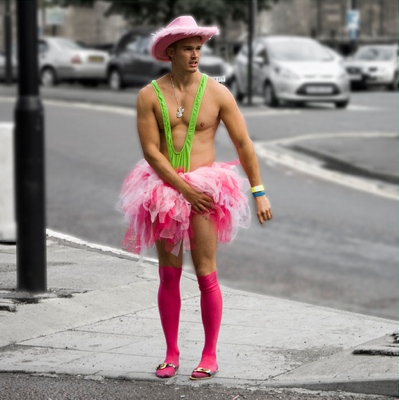 Blackpool is (surprisingly) the second Stag Do seaside destination to put in a total ban on the men in Mankinis pointing specifically at stag parties. This ban which is also known as Public Spaces Protection Order (PSPO) can also be applied to any inappropriate dress worn by stag or hen parties.
2 Years ago the Newquay police got fed up with stags turning up in Mankinis so they were the first seaside town to put in a total ban on Mankinis and now Blackpool has followed suit.
Blackpool has always been (in my eyes) a little risqué, with the Kiss Me Quick hats in the 80's and the hedonistic reputation of the 90's and 00's however the town council has decided to exercise their anti-lout powers to ban inappropriate dress.
Opponents fear such a move would be similar to criminalising women for wearing shorts skirts or showing off to much cleavage.
Other people think it's a great idea and would be a positive move to cleaning up Blackpool's image, making it a more family friendly British seaside town.
If you do find yourself in a Mankini or inappropriately dressed in Blackpool whilst on a Stag Do or hen weekend or if that's just what you like to wear, there is a big chance you can be fined on the spot. Just so you know these fines range from £70 to £100.