I know the summer is still here, however the Stag Do train still rolls on and organised best men are looking for stag weekends for the end of this year and onwards. DesignaVenture has an early present to such well organised Stag Do organisers and that is; some really juicy Stag Do offers.
Let's delve a little deeper and find out what these offers are all about: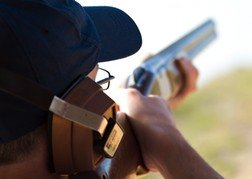 Bournemouth Offer Weekend
Our most popular offer last year was the Bournemouth Offer Weekend, this includes 2 nights in a city centre 3 star hotel with breakfast, Quad Biking, Clay Pigeon Shooting, Human Table Football, Blindfold Driving and nightclub entry all for £135 per person*. The most popular month for this amazing stag package is February, in order to take advantage of this incredible Stag Do Offer, we recommend you book early.
Reading Deal
If you only have one night and don't want to travel too far, then this Reading Stag Do is possibly your best solution. For £95 per person* you get 1 night in a city centre 4 Star Hotel with breakfast, Hovercraft Racing, Paintball, Clay Pigeon Shooting and entry into Reading's biggest nightclubs. All for under £100, this certainly is an incredible Stag Do deal.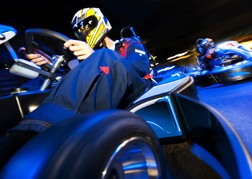 The Nottingham Steal Weekend
This Stag Weekend is truly epic and includes 2 nights in a city centre 3 – 4 Star hotel with breakfast, Paintball with 100 rounds, indoor karting and entry into Oceana nightclub all for under £150 per person, £149*  to be precise.
Riga Party On
For £59 per person* you get 2 nights in a 3 Star hotel with breakfast, airport transfers, bar crawl, lap dancing club entry and nightclub entry, just add flights. We can add the flights on for you or you can book your own and just pay £59 per person, an eye popping, stupendous offer!
Bristol Bargain
This cleverly apt named stag package is such a Bargain, the pound shop 'are well gel'. 1 night in a 4 Star city centre hotel with breakfast, Quads Biking, Paintball with 100 rounds, clay pigeon shooting and nightclub entry for just £110 per person*.
*Prices are correct at time of this post being published, and are date dependant (most are based on arrivals between November and the end of February).