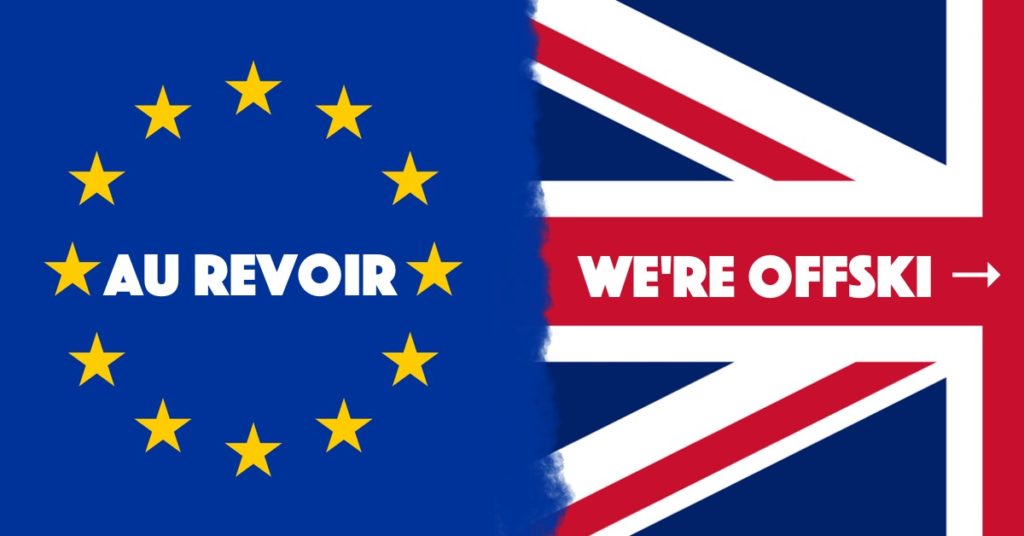 It's the 1st February and we have now officially left the EU, whether you voted remain or leave, the democratic vote to leave the EU has began.
"But how does this effect my stag, hen or break to Europe?"
OK, even though we have officially left the EU both Britain and the EU have agreed a year's transition where everything remains the same whilst all the negotiations and wrangling can take place, including entry into each others countries.
So for 2020, everything remains the same, what about 2021?
This is a bit of a grey area. Nothing has been negotiated yet. So, we don't know what will happen in 2021.
in 2021, we suspect visas will not be required when travelling into EU countries for holiday travel, you'll just need to queue in a different line at passport control when entering the country.
Bringing back booze and cigarettes without paying duty is a totally different matter when travelling in 2021, we don't think you'll be able to bring back a gallon of brandy and a crate of fags without having to pay some sort of duty, however we could be wrong.
So if you're booking to go to Germany, Poland, Spain, Czech Republic etc. for 2020, don't worry there is no change, we will keep you posted regarding 2021.