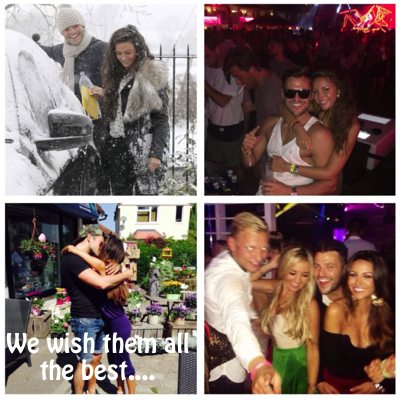 Mark Wright and Michelle Keegan, the UK's most Beautiful couple (she is a real stunner and he is more ripped then a pair of jeans from Latvia) have revealed where they are going to celebrate their pre nuptials.
I know you cannot take the suspense anymore, so thanks to The Mirror for spilling the beans I can reveal that Michelle Keegan, former Coronation Street Star who now commands roles in her very own ITV dramas, I cannot name any as I dont really like the ITV dramas or Coronation Street for that matter. Sorry back to Michelle Keegan who always looks incredible every time she sets foot into the public eye…..
OK, Michelle Keegan is going to Dubai for her hen weekend whilst Mark Wright celebrates in Vegas, where else?
There, you heard it here first, unless you read the Mirror's article then this is possibly the second place you have read this amazing bit of celebrity news or gossip, now back to your corn flakes.