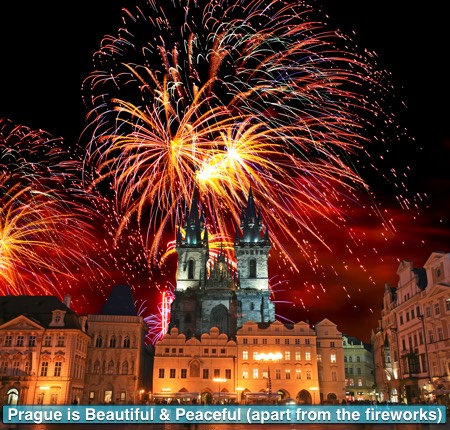 According to an article on The Week's website, the Czech Republic is the tenth most safest country in the world. The capital of the Czech Republic is Prague, a very popular hen and especially stag do destination.
The safest country in the world is Iceland, with New Zealand, Denmark and Austria all included in this peaceful top ten.
How did they get to this conclusion?
Well, there is a measurement called GPI (Global Peace Index) which is measured by looking at each individual country's statistical factors such as; murder and criminality rates plus how much the the government spends on international and internal conflicts. There are obviously other measurements involved but it's too boring to go into, I explained it to myself earlier and found myself reaching for Katie Price's latest book, that's how bored I was!
The most dangerous countries in the world according to this article and the Global Peace Index is Syria, Iraq, Afghanistan, South Sudan, North Korea and Central African Republic, so we don't recommend you celebrate your stag do there.
Prague is a very popular stag destination and has incredible nightlife with a fantastic atmosphere to boot. Need something to do in the day? Prague also has a multitude of incredible stag do activities to keep the boys out the bars in the day including white water rafting, shooting AK 47's and  Jelly Wrestling!
For more details on the Global Peace Index go to the Wikipedia website, as I am sure you are riveted.