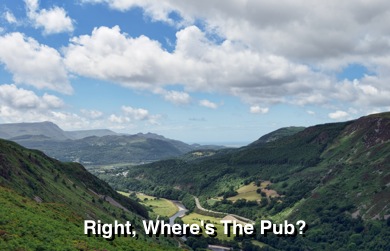 Stag Parties are renown for the odd visit to the pub, actually most stag weekends are based around the pub, but why not go one better and actually stay in a pub.
DesignaVenture offer superb stag packages in North Wales / Shropshire borders all based on staying above a pub in en-suite accommodation fit for, well a stag do.
This stag friendly accommodation is very clean and comfortable and serves huge breakfasts every morning and hearty evening meals (most of the DesignaVenture stag packages include an evening meal).
The bar is open until the last man sinks, gauranteed, and the Ale is cheap and plentiful.
You are then well placed for fantastic stag activities which include White Water Rafting, Canyoning, Quad Biking, Dirt Buggies, Clay Pigeon Shooting, Hovercrafts there are too many to name.
Once your warn out bodies need to sit down and relax after the amazing stag activities on offer this very special stag friendly accommodation will open it's arms and welcome you in for a well earned pint and some bed rest.