We are now heading West Country in our Popular / Top Stag Destinations series to the Capital, Bristol, a very popular stag destination with awesome nightlife.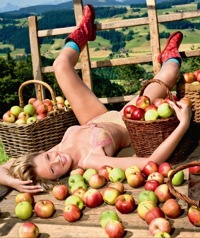 It also has some fantastic unique stag activities including Cider Tasting and the very popular West Country Games.
Where else in the world would sports like Welly Wanging, Pitchfork Duel and Wurzel Knockout be so at home?
Bristol also has a fantastic activity site approximately 20 minutes drive from the centre offering stag favourites such as Rage Buggies, Paintball, Clay Pigeon Shooting, Quad Biking etc.
Then there's the nightlife; amazing bars, banging clubs and really cool restaurants are all at your disposal if you choose Bristol for your next stag do destination.
Try the Bristol Bierkeller for some tongue in cheek fun or head to Oceana for 3 floors of disco action.
With so much on offer you can see why Bristol has become such an extremely popular stag destination.