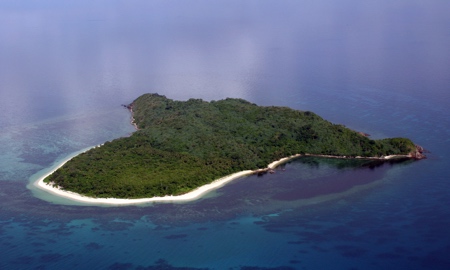 If you're Ronaldo's* agent, you're a lucky man, you have just woken up to an amazing wedding present; you're star footballer has just bought you a Greek Island!
I mean c-mon, a fricking Greek Island! That would have put back Ronaldo by about 3+ million Euros, I mean that's a whole month's salary for the poor fella.
The Greek Islands are loved by Ronaldo who usually takes an annual holiday to the Island of Mykonos every year, so to share his love of this gorgeous part of the world he thought he would buy his agent a part of it.
You can purchase islands all over the world from loads of various websites, Private Islands Online is apparently where Ronaldo bought this lavish wedding present.
Now if you are stuck for a wedding present and don't know what to get them, how about an island! You can buy an Island these days for less than £100,000, however, buying an Island and inhabiting an Island are two different dreams, you will need to get running water, get some sort of electricity (you don't want to be living in the dark ages, do you?) and it must be easily accessible; have you not seen the Island with Bear Grylls on ITV?
If you don't have the money for an Island you can always head over to Pinterest, where Men are pinning their whole dream wedding including their wedding presents on their boards, now apparently and I use the word "apparently" with great care here, some of these men have not even found a girlfriend yet. What kind of world are we living in, quick, I need to get to the 4th rock from the Sun and live a life of solitude there!
*If you didn't know, Ronaldo is a famous Portuguese international footballer, who also plays for Real Madrid.