Call Our Stag Experts
01432 830880
Opening hours
- Today: 9am - 1pm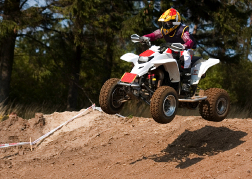 Southampton | Summer Camp
£ 151pp
What's Included in this Southampton stag do package:
2 Nights Sahara Tented Village
Breakfast
Southampton Combo 2
Evening Meal
Stag Weekend Southampton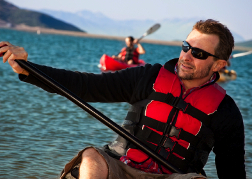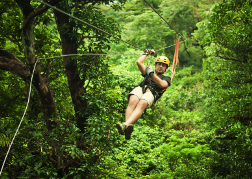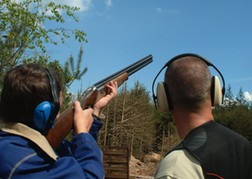 Friday
Arrive and Check In
Sahara Tented Village
No buying loads of kit, no lugging heaps of equipment and no embarrassing tent grappling for this trip, the work is done for you in this ready-made camping village so your stag do can literally just check into your pre-erected abodes, complete with mattresses. Scrub up in the hot showers, washing and toilet areas and if you haven't brought the bangers, burgers and buns with you there's even an onsite bistro open till 6pm that serves a full brekkie too. If you don't fancy the 25 minute trip to Southampton City centre, get your camp fire stories ready and light up from the handy firewood supply, then crash out in your sleeping bags… you did bring those didn't you?!
What's included:-
Tent Rental
Breakfast
Shower & Toilet Facilities
Mains Water
Firewood
Saturday
Breakfast
Southampton Combo 2
Choose 2 stag do activities from the following list:-
Quad Biking:
Charge around challenging off-road circuits and get caked in mud as you rev, ride, skid and slide on these fantastic four-wheeled bikes. Master humps, bumps, corners and hills at wheel churning speeds
Paintball Includes 100 Rounds:
Two teams at war, disguised in full-commando camouflage, armed with powerful semi-automatic weaponry... out to claim their stake, fight to survive and be the first to take control of the enemy fortress.
Clay Pigeon Shooting:
Pull... Aim... Fire... Keep your eye on the target, fire away at the curving clays as they hurtle through the sky. Go all out to prove you're the hottest shot! Includes 25 clays
Archery:
An archery shoot out. Will you have the eye of a supermarket spud or of a tiger and be the best on the stag do!
Raft Building:
Mastermind your very own raft design; then put it to the test in a riotous race across the water. Using ropes, barrels and wooden poles, a dollop of creativity and a flash of ingenuity, build an awesome survival float... Have a right old laugh whilst making a raft!
Assault Course:
There is no time to sit back and admire the scenery the clock is ticking and you have a whole pile of obstacles to tackle including bridges, nets, and vertical walls before you get to the finishing line!
Kayaking or Canoeing:
Learn to ride the water and manoeuvre around inside a kayak with a two bladed paddle. Or try your hand at paddling an open top canoe. Oarsome!
Wayfaring & Orienteering:
Unravel cryptic clues, locate murky map references, pin-point grappling grid points... and race around collecting answers.
Climbing & Abseiling:
Hang on! Climbing sheer rock faces calls for strength and stamina - start simple and work up to bigger, tougher climbs on this 40ft artificial face. Abseil back down - For those with a head for heights... and a limpet-like grip .
Aerial Adventure:
They fly through the air with the greatest of ease…. Well that's the idea, though you may look more like the funky gibbon lost in the I'm a Celebrity Get Me Out of Here set, as you swing wildly through the trees on this tightrope, string bridge and high wire assault course challenge.
3G Swing:
Experience a real adrenaline rush with the 3G giant swing. Two at a time participants are winched up to 40ft in the air and then released into the swing.
Evening Meal Camp Bistro
When you need a nibble before the night ahead - This hot buffet of cajun chicken, hoisin sirloin steak, pork and ginger sausages with green leaves and pasta salads, and maybe a slice of cheesecake will satisfy your stag do needs. We have selected this no nonsense menu in the informality that loves to see a stag do having a good time - just to help you all pace yourself for the evenings action.
What's included:
Sunday
Breakfast and Check Out
Time to log back into real life.
Southampton stag do package ideas by DesignaVenture