Call Our Stag Experts
01432 830880
Opening hours
- Today: 9am - 5.45pm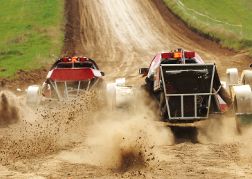 Leeds | Wheel Stag Do Leeds
£ 138pp
What's Included in this Leeds stag do package:
1 Night 3-4* Hotel City Centre
Breakfast
Dirt Buggies
Hovercrafts
Lap Dancing Club
Tiger Tiger Guest List Club Entry
Stag Night Leeds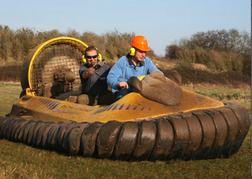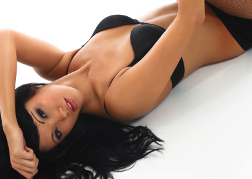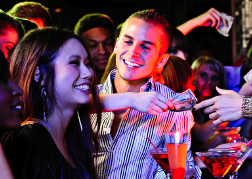 Saturday
Arrive
Dirt Buggies & Hovercrafts
Dirt Buggies
Eat dust or get covered in mud as you rip along this wicked circuit with hairpin bends, chicanes and heart racing fast straights in these low to the ground super fast single seater dirt buggies. They have so much power you will need to control the slide on the corners to beat your stag mates to the finish.
Hovercrafts
Skim the surface of the ground as you zip along in these brilliant single-seater racecrafts. With virtually no brakes and minimal steering, this racing sessions take on a whole new meaning! Crazy, cool, competitive... You'll HOV-ER great time!!!
Check In
3-4 Star City Centre Hotel
We use well known hotel chains which are ideally situated in Leeds city centre. The majority of these stag do friendly hotels offer bars, restaurants and coffee lounges. Some also offer pools, saunas and fitness centres. Elegant rooms are en-suite and usually offer a hospitality tray, cable/satellite TV, wifi, mini bar and 24 hour room service.
Lap Dancing Club Guest List Entry
We have selected one of the best lap-dancing clubs in Leeds for you to enjoy watching beautiful women dance erotically. So all you need to do is relax, enjoy a few drinks and the superb entertainment of the extremely talented topless or all-out nude ladies ~ they simply make the world a nicer place.
Tiger Tiger Guest List Club Entry
No need to spend hours wandering aimlessly in search of that elusive nightclub that all your group can get into, because we have got you and your stag party VIP guest list at one of Leeds's most popular clubs. Tiger Tiger is smack in the middle of the city and boasts a jumbo dance floor, pumping sound system playing all your favourite mainstream vibes, amazing lights, lasers and video wall. Prepare to party people.
Sunday
Breakfast and Check Out
Check out and travel back to reality.
Leeds stag do package ideas by DesignaVenture